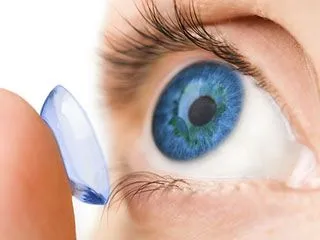 Many people want to wear contacts because contacts can give great convenience and comfort. If you are looking for a contact lens fitting in Marrero or the New Orleans, LA area, the eye care professionals at Greater New Orleans Eye Care are ready to assist you. Read on to learn more about what to expect during a contact lens fitting.
A Contact Lens Fitting Starts with a Comprehensive Eye Exam
Before you can be fitted for contacts, a comprehensive eye exam is performed. During the exam, our eye doctor will determine your prescription and check your eyes for any health problems or issues that could interfere with lens-wearing. If the exam doesn't show any issues, then you will move on to the next step.
Contact Lens Measurements
One size does not fit all contacts. If the curvature of a contact lens is too flat or steep for the shape of your eye, you can experience discomfort. Measurements will be taken for your corneal curvature, pupil, and iris size, as well as tear film evaluation.
Choosing the Right Contacts during Your Contact Lens Fitting
After you get the green light for contacts then your eye doctor will discuss your different contact options. There are many choices out there, each with its advantages and disadvantages. Your eye doctor may suggest a certain type or brand. Your eye doctor will also discuss your options for how long you will wear each pair.
The Actual Fitting
During your contact lens fitting, the eye doctor will educate you on the safe use of contacts. Other things you will learn include what type of solution you should use to clean your contacts and how to safely put in and remove your lenses. Then, the doctor will help you learn how to put the contacts in and will talk about whether or not they are a right fit for you. During the fitting, you should be honest with your doctor about how the lenses feel in your eyes. It can take some time to get used to wearing the contacts, but you shouldn't be feeling any discomfort.
Get a Contact Lens Fitting
Call Greater New Orleans Eye Care today at (504) 348-2993 for more information on contact lenses or to schedule an appointment with our eye doctor.