Family Eye Care Services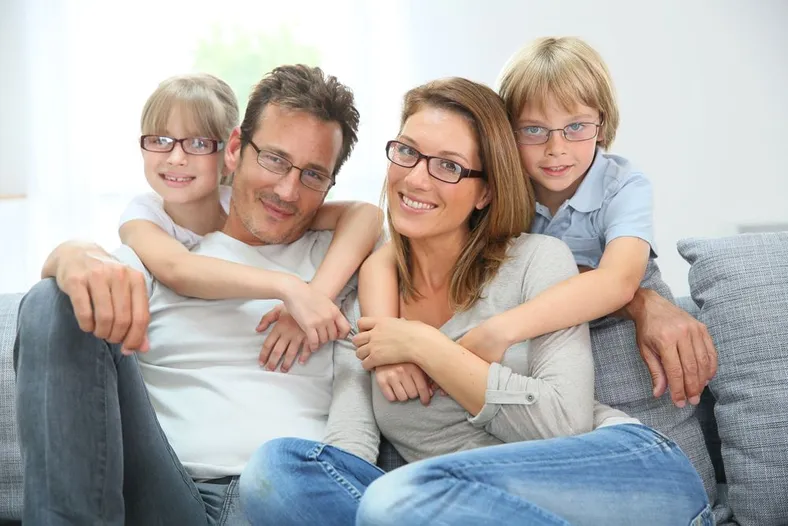 What Is Family Eye Care?
Family eye care refers to a range of services designed to meet the needs of everyone in a family. Each family member may require different benefits depending on age and vision-related needs. For example, children often need pediatric eye exams, glasses, and contact lenses, while adults may require regular annual comprehensive eye exams.
We offer comprehensive eye exams with advanced technology to ensure your eyes stay healthy and get the best possible vision correction options. We also offer kid's glasses, contact lenses, and adult eyewear! Our experienced team provides everything from comprehensive eye exams to contact lens fittings, so you can be sure all vision needs are taken care of.
When to Visit the Optometrist
Children, adults, and older adults might need to visit the optometrist for different reasons. As a rule of thumb, children should have their first eye exam between 6 months and three years of age. Adults should have an annual comprehensive eye exam, and older adults may require more frequent exams due to age-related vision changes.
Even if you don't think there's anything wrong with your eyes, it's important to visit the optometrist regularly for preventive care. Early detection of vision problems can protect your family's sight. For older family members, issues like diabetic retinopathy, macular degeneration, cataracts, and glaucoma can be detected during a comprehensive eye exam.
At Greater New Orleans Eye Care, we understand that family vision care needs are unique. Therefore, we strive to provide the highest quality of care for all our patients and encourage you to visit us throughout the year, even if you feel your vision is perfect.
Schedule Your Eye Care Today!
Our optometrists at Greater New Orleans Eye Care provide specialized eye care services for families in Marrero, LA. For more information, book an appointment with one of our optometrists. Contact us at (504) 348-2993 to schedule an appointment today! We look forward to helping you and your loved ones keep their eyes healthy for many years.